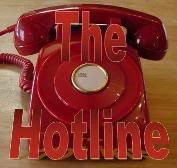 Taking on Water
If you can't pay your mortgage, do you solve the problem by buying a new car?
That's the plan by the City of Rensselaer. For nearly a decade, Rensselaer has avoided paying Troy for water service. The bill is now somewhere around $3 million.
The failure to pay Troy isn't stopping Rensselaer from dreaming big dreams. Rensselaer has held meetings on a possible $12 million project with East Greenbush to construct a new water tower. Rensselaer would conceivably pay half the cost of that project.
That's not all. Rensselaer recently held a meeting on a new fire house, which city sources say would cost between $3 million to $5 million.
These expensive projects are proposed as Troy residents are being asked to swallow Councilman John Brown's proposal to accept as little as one-third from Rensselaer of what is owed for water services. The deal calls for a $1.1 million upfront payment from Rensselaer, an agreement by Troy to drop legal actions and a promise – a promise from a city that hasn't paid a cent for several years – to accept about $100,000 a year of the original debt. All while Rensselaer continues to get water delivered, racking up new debts.
Shouldn't Brown and his supporters explain why Troy should get shorted by a city that claims it doesn't have the money for water service, despite collecting the money from residents and customers, but has the money for a new water tower and fire house?
Check Yourself…
Are you a Democrat running for Mike McNulty's seat? You may want to check…the official count of Democrat hopefuls is up to about 112. Make sure no one has entered your name without permission.