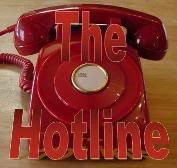 Yes Sir, May I Have Another!

Whenever we need material, we just turn to our in box. And usually, there's a special treat waiting for us.
The e-mail happy Council Democrats love to put their bullying and string-pulling right in writing for all to see. There was the infamous "punishment" e-mail sent out by Bully Bill Dunne, and just a week ago, we exposed how the Council Dems were getting directions from defeated mayoral hopeful Jim Conroy. Here's another e-mail from Big Jim, giving directions to his gang on the Council. Interesting how County Democrat Boss Tom Wade is again notified of the Council's work, to help him direct their actions along with Big Jim Conroy.
What's amazing is that as Council Democrats have jeopardized $2 million in federal grants by failing to hold a public hearing, blown up a deal to bring Troy $3 million for City Hall, had their do-nothing City Hall committee actually recommend sticking taxpayers with a bill for $3 million, and folded up their tents after being caught violating the City Charter for illegally reducing the salaries of city employees, that they would be trying to pick a fight over the marina.
The Council chaos continues:
-----Original Message-----
From: Jim Conroy
Sent: Friday, April 25, 2008 12:20 PM
To: Bill Dunne; Clem Campana; Gary Galuski; Citycouncil.; Ken Zalewski; Peter Ryan; Robert Martiniano; Tom Wade
Subject: Marina Issues

Since writing you last, I have received requests from two additional persons who want to make suggestions as to a better way to run the Troy Marina. They are:

Michael and Susan Trimarchi, owners
Lock 1 Marina
Waterford
238-1321
and
John and Joyce Chupka, boaters
149 Second Street
Troy
270-5426
I now understand that the meeting will be scheduled for the week of May 5-9.
Please contact these interested individuals to inquire about their availability prior to finalizing the date. When one of these interested parties was called to attend the initial date of April 29th they were going to have a conflict with a boating safety course. Thanks and good luck with this very important issue.

Jim
No Place Like Home
Think that the Council Dems have a monopoly on colossal screw-ups? Think again. County Legislator Kevin Harrington criticized North Greenbush officials last week, stating he was making the criticism as a "longtime town resident".
Only problem is, Harrington moved out of town last year, apparently in secret.

Gas Tax
State Republicans want to provide relief to residents by reducing the state tax on gasoline.